Supporting mental health at the workplace
Research confirms that poor emotional wellbeing harms and is costly

78%
feeling more stressed due to the global pandemic
50%
Millennials leave jobs due to their poor emotional state
~$7000
average cost of replacing an employee
Taking care of your employees by introducing mental health program pays off
at least 2.2 x ROI
ROI of interventions is overwhelmingly positive
↑
Improves the resilience and commitment of employees
+235%
Company's share value is higher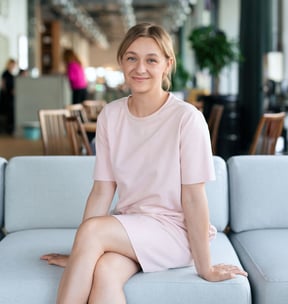 "Our aim is to create and continuously improve a healthy and inclusive workplace where employees can be their whole self; where we all work together to protect and promote health, safety, well-being and sustainability. We take it as our responsibility to create possibilities for our employees to take care of themselves. Mindletic is a great tool here: emotion journaling encourages people to stay conscious about their emotional health daily; it gives the possibility to connect with each other in community rooms and we, as a company, can be ensured that once anyone finds themselves in a hard situation (and who doesn't once in a while!?) - they have reachable access to professional help"
- Jolita Gurskytė, People Experience Specialist @ Vinted
Contemporary HR challenge: Employee mental well-being
54% of employees worldwide are emotionally exhausted (APA, 2020). With the ongoing COVID-19 pressures it has been projected that mental health will become a pandemic on its own. It is a ticking time bomb waiting to explode if not taken care of.
It is now or never the time to use the potential of mental health strategies within the framework of your organization. More specifically, it is all in the hands of human resource specialists and team leaders to enable the right change for an emotionally balanced organization.

Our team has prepared a white paper on how you can enable mental health advocates in your organization to act now.

Prevent imbalance. Act now. Download our white paper here.
Subscribe to our newsletter