Supporting mental health at the workplace
Research confirms that poor emotional wellbeing harms and is costly

78%
feeling more stressed due to the global pandemic
50%
Millennials leave jobs due to their poor emotional state
~$7000
average cost of replacing an employee
Taking care of your employees by introducing mental health program pays off
at least 2.2 x ROI
ROI of interventions is overwhelmingly positive
↑
Improves the resilience and commitment of employees
+235%
Company's share value is higher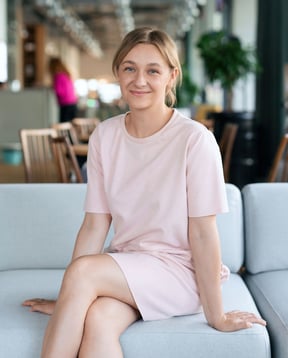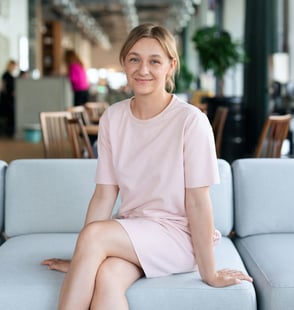 "Our aim is to create and continuously improve a healthy and inclusive workplace where employees can be their whole self; where we all work together to protect and promote health, safety, well-being and sustainability. We take it as our responsibility to create possibilities for our employees to take care of themselves. Mindletic is a great tool here: emotion journaling encourages people to stay conscious about their emotional health daily; it gives the possibility to connect with each other in community rooms and we, as a company, can be ensured that once anyone finds themselves in a hard situation (and who doesn't once in a while!?) - they have reachable access to professional help"
- Jolita Gurskytė, People Experience Specialist @ Vinted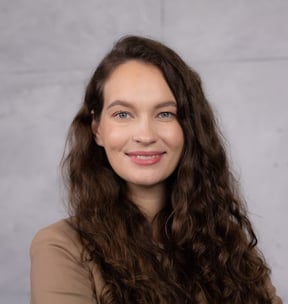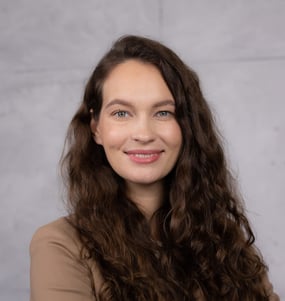 "Mental health isn't taboo and shouldn't be. Just as we talk about our physical health, we should be open to discussing our struggles, and emotions we're dealing with. Especially in a workplace, where we spend so much time, whether that's online or offline. That's why our collaboration with Mindletic is so important for us, here at Tesonet. Not only it's a step forward to ensuring emotional health support and improving well-being, but it's also a chance for our community to grow closer together, empower and help each other in a time of need."
- Monika Okmanė, Head of HR @ Tesonet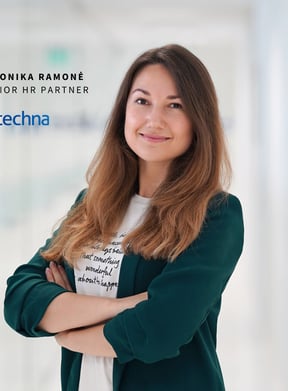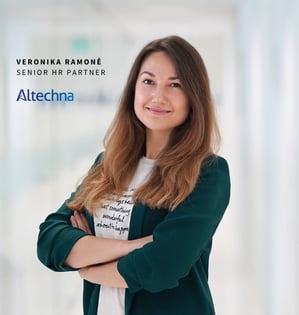 "I believe that the company's social responsibility starts from the care for its people. Since Covid-19 kicked-in, we couldn't turn a blind eye and we tried to find ways and solutions to cope with such an impactful worldwide pandemic, with significant psychological, physical and social effects on everyone. Promoting emotional balance was one of our priorities. The collaboration with Mindletic gave us a chance to practice our awareness on how we feel everyday, ask for support within the community or get professional help when needed. Emotional well-being is important; however, this topic is fairly new across business environments and therefore needs more encouragement and consideration. The partnership with Mindletic may be a valuable step towards a more emotionally healthy organisation."
- Veronika Ramonė, Senior HR Partner @ Altechna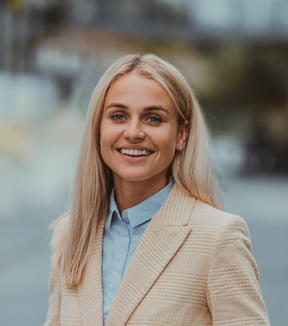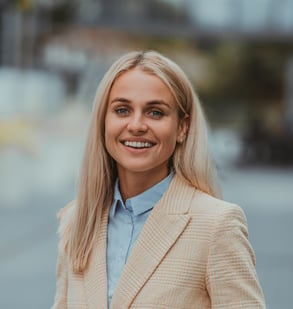 "Good mental health enables us to thrive. When it is stable, we have a sense of purpose and direction and feel that we can cope with whatever life (and work) throws at us. Here at 1stDibs, we genuinely care about our employees' wellbeing and overall happiness. We believe that organizations need to be more aware of their people's feelings than ever before. With Mindletic support and guidance, we want to train our mind the same way we train our physical body and ensure that our employees have calmer minds, awareness of stress, and an effortless work-life balance."
- Eglė Stankutė, People Operations Manager @ 1stDibs
Contemporary HR challenge: Employee mental well-being
54% of employees worldwide are emotionally exhausted (APA, 2020). With the ongoing COVID-19 pressures it has been projected that mental health will become a pandemic on its own. It is a ticking time bomb waiting to explode if not taken care of.
It is now or never the time to use the potential of mental health strategies within the framework of your organization. More specifically, it is all in the hands of human resource specialists and team leaders to enable the right change for an emotionally balanced organization.

Our team has prepared a white paper on how you can enable mental health advocates in your organization to act now.

Prevent imbalance. Act now. Download our white paper here.
Subscribe to our newsletter